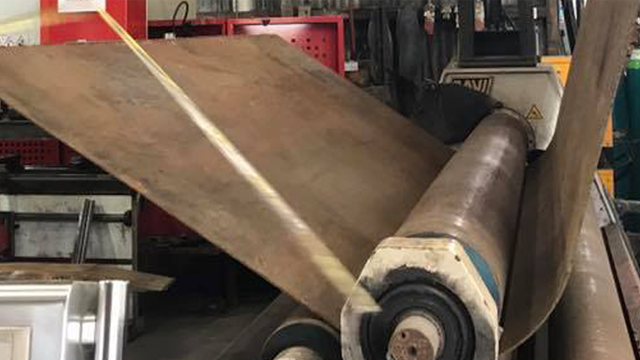 We have expertise in high quality performance, precision and capacity in heavy plate rolling, forming, and welding.
Lee Engineering have the capabilities to roll steel and aluminum plate into full cylinders, cylinder segments, full cones, and cone segments. Sheet or plate rolled into tubular shapes can be used for conveyor pipes, downspouts, and numerous other applications.
We can produce both concentric and eccentric cones. We create cones from light gauge pipe for ventilation systems, via heavy plate rolling for metal duct work in steel mills, and everything in between. Plate rolling can also be used to form helical shapes for circular stair stringers.